Nissan Navara NP300 IV D23 (Frontier) (2015-2023)
Depending on the year of manufacture, the attachment points may vary slightly.
Front bumper
-open the hood.
-under the hood take out four pistons (inserted from top to bottom) that secure the grille.
- (may not be) at the edges of the front part of the radiator grille (near the headlights) we release four caps (caps with a square cap, you need to turn 90 degrees with a flat screwdriver).
-release from the latches (you need to stick your hand between the grille and the radiator and press the latches) and remove the radiator grille (pay attention to the electrical connector).
-under the grille, unscrew the three screws (spun down) that secure the top of the bumper.
-from the bottom, unscrew the twelve screws (spun up) that secure the bottom.
-turn the wheels, depending on which side we will disassemble.
-wheel arches unscrew the fault and release the fender liner (front).
-for the fender liner, unscrew one screw on each side (spun up) that secure the corners of the front bumper to the wings.
-we release the latch in the wings (pull the corners towards you).
-with an assistant, gently pull the bumper forward (look behind the wires and hoses).
-disconnect the fog lamp connectors (if any).
-disconnect the headlight washer hoses (if any).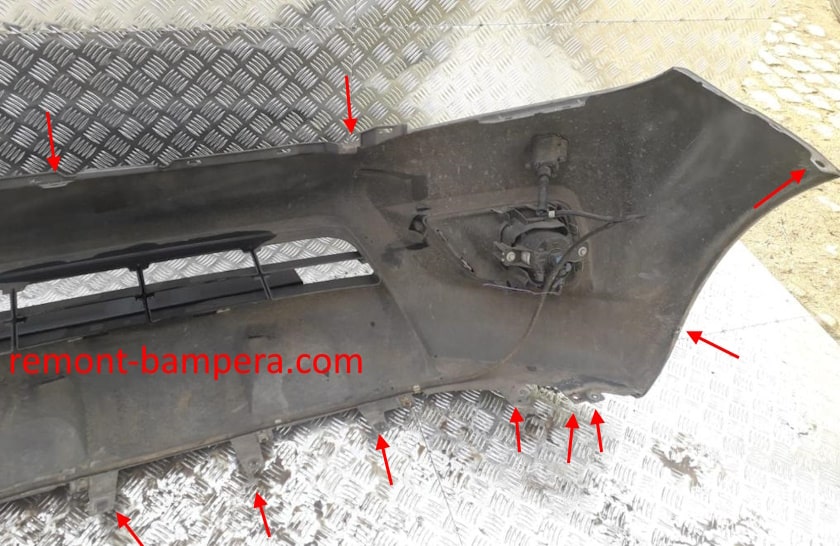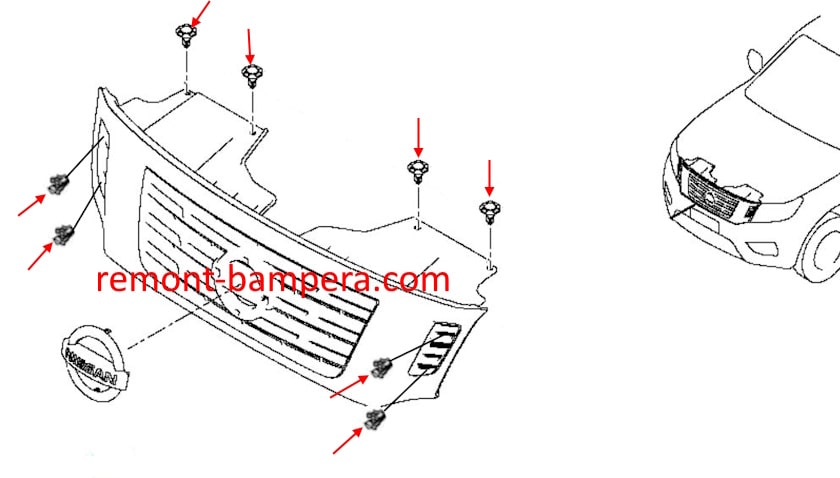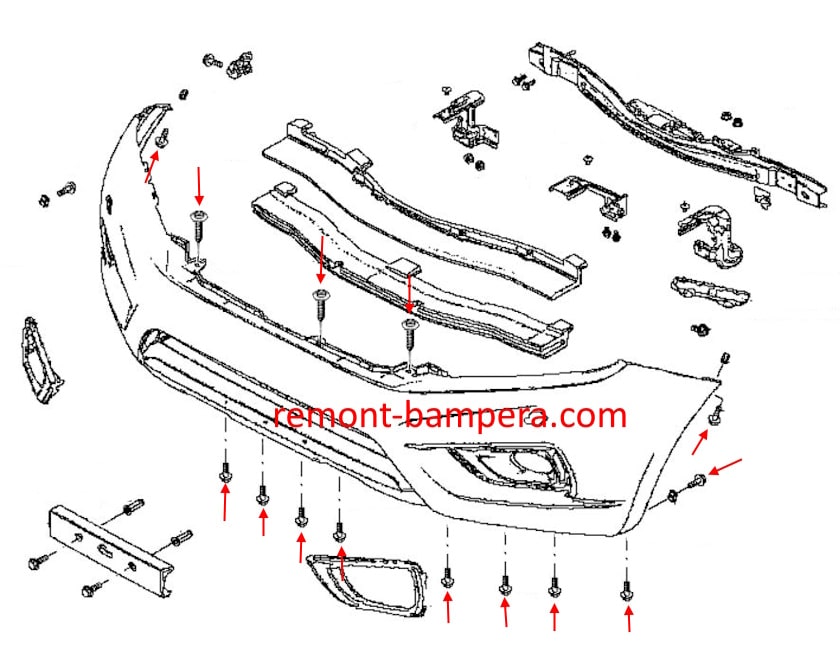 Rear bumper
The rear bumper is removed together with a metal amplifier. Disconnect the electrical connectors before dismantling. From the side of the bottom, we unscrew six bolts that fasten the brackets of the bumper amplifier to the frame (you will need a cap head with a long collar. With an assistant, we pull the bumper back.