Front bumper
-open the hood.
-under the hood, take out the four clips that secure the grille.
-from the bottoms Unscrew twelve screws (spun upwards) holding the bottom of the bumper.
-depending on which side we will disassemble, wrenched the wheel.
-wheel arches Unscrew two screws on each side holding the fender liner.
-free from bumper pads of arches (stick on the snaps, pull on yourself).
-for wheel arch liners Unscrew one screw on each side (twisted upside down) holding the corners of the bumper to the wings.
-release the latches in the wings (pull the angles toward you, if they do not snap off, you need to gently press the tabs between the wing and the bumper with a flat screwdriver).
-with the assistant pulls the bumper forward (don't want to break the wires).
-left side remove the fog lamp connectors (if any).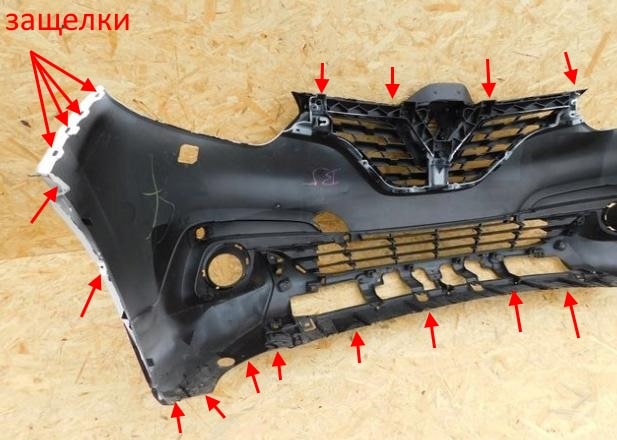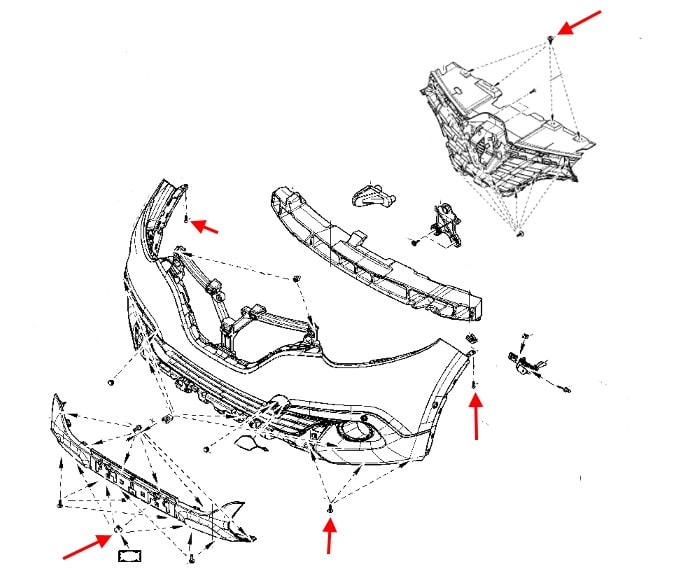 Rear bumper
-open the trunk lid.
-Unscrew two screws each side in the doorway of the trunk and one from the trunk (need to open hatches in the side panels).
-take out a rear light.
-in the opening of the trunk, Unscrew the four screws that secure the top.
-Unscrew the seven screws (spun up) that secure the lower part.
-free lining of the wings (hold on the latch, pull towards you).
-in the wheel wells, Unscrew the screws holding the wheel arches and corners of the bumper.
-remove the license plate and Unscrew under them two screws.
-we release the latch in the wings (pull the corners themselves) and under the rear lights.
-with the assistant pulls the bumper backwards (look for wires).
-snap together the connectors of electrical equipment.