Front bumper
-open the hood.
-under the hood, Unscrew the screws (might be clips) and remove the grille.
-around the bottom part Unscrew the screws and take out the caps (twisted and inserted from the bottom up) that secure the lower part.
-then two options. Either Unscrew two nuts on each side under the headlights that hold the bumper reinforcement to the guide (hard to get). Or Unscrew one bolt on each side of the engine compartment that secure the rails to the side members (rails hard pull).
-depending on which side we will disassemble, wrenched the wheel.
-wheel arches, peel the fender liner.
-pulls the bumper forward from the slide (don't want to break the wires and hoses).
-remove the connectors from the fog lights.
-(if any) disconnected hoses to the washer (can leak fluid).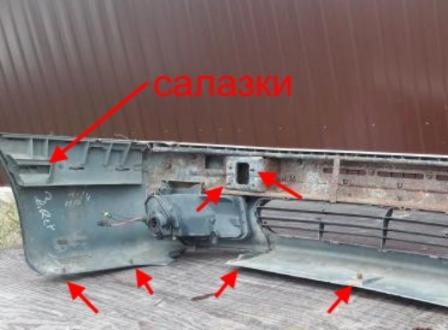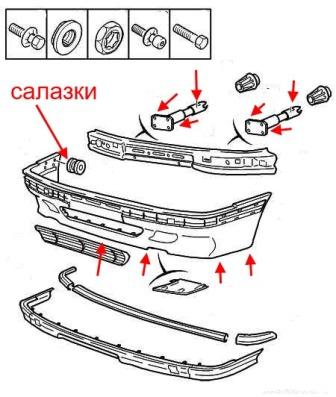 Rear bumper
-remove rear wheels and wheel arches (without removing the wheels it will be very uncomfortable).
-wheel arches Unscrew two screws on each side that attach the angles to the wings)
-open the trunk lid.
-in the trunk Unscrew two screws and remove the rear trim panel.
-the casing Unscrew the four screws.
-from the bottom Unscrew the two screws and remove the connector for the license plate lighting.
-with the assistant gently pulls the bumper back.